Page 2 of 2 •

1, 2

You look awesome Jessi! I swear our board has the prettiest mommies ever!



Posts

: 497


Join date

: 2008-09-02



I second that last post Amy we are way hotter than the typical size 2 when they are preggers.

I have to agree. I'm still pissed that Amy looks FANTASTIC in her c-section photo! The rest of us are all sweaty and tired looking lol. Damn you Amy!




Posts

: 431


Join date

: 2008-08-30


Age

: 30


Location

: Plano, TX



Jessi you look great!!! I wish I looked that good now!! You all make me feel like I can go ahead and take a belly picture and not feel embarassed nor ashamed. I am going to have my DF take a picture of me saturday and I'll post it. I just hope anyof youwho see it don't run to poke your eyes out after seeing it.


Bekah- I totally agree......heheh I do look all tired and sweaty eh? But I aint really to much of a make up kind of girl... too much stuff happens in a day to get all dazzled up... But you know I did fix my hair a few times and pull it back into a nice looking pony tail with bangs and all I have not a clue what happened to it though.... guess thats what labor does to you huh? But Amy does look very pretty for being in the middle of surgery..

Mandy- I can guarantee you don't look as bad as you seem to think you do. Your body is growing a little life inside and goes through many changes to get to having a healthy baby. Go for it take the pic and post it I am sure you are a beautiful preggie woman. Don't listen to anyone who tells you otherwise they haven't a clue.

I wish I would've taken a bare belly picture while pregnant..darn it. Now all I have to show is a squishy belly.LOL
You guys are too funny and sweet. Ok I have photos of me looking not so picture ready. I just didnt post them. Here I will post one. This is me after surgery with the baby when my blood pressure was so low and I was out of it on meds. Ready cuz its a doozy....[url=
]
Check out those pupils! Wow! I would like to thank my DH for this beauty. This one will be hiding from the world. I will share it with y'all but I dont plan on it being in one of my slideshows.
So I have my moments too!




Posts

: 497


Join date

: 2008-09-02



Here I am the night before my C-section
[img]
[/img]
[img]
[/img]
[img]
[/img]
Okay and here is the day after my C-section I konw i will go down more but it still seems like I am 7 months preggo
[img]
[/img]



Posts

: 424


Join date

: 2008-09-02


Age

: 38


Location

: Leander Tx



Amy- you still look beautiful in that picture too.
Eileen - I can see a definate difference in the two pictures. You look really good especially for having just had a baby too. Miraculous weight loss !!!

You look better than I do now!!
Awe Amanda you made me cry! i mean that in a positive way...lol ofcourse all the side ways growing and expanding I did is now fat that i have to lose but i have my step aerobic bench and videos as soon as i get the go ahead from my doctor. Thank you amy you made my day...or night which is is right now?...lol i lose track with all these feedings...lol

" alt="" />



Posts

: 424


Join date

: 2008-09-02


Age

: 38


Location

: Leander Tx



Well these are the first belly pics I have ever taken. I took them myself in the bathroom so they are not very good. I am 23 weeks and 2 days in them.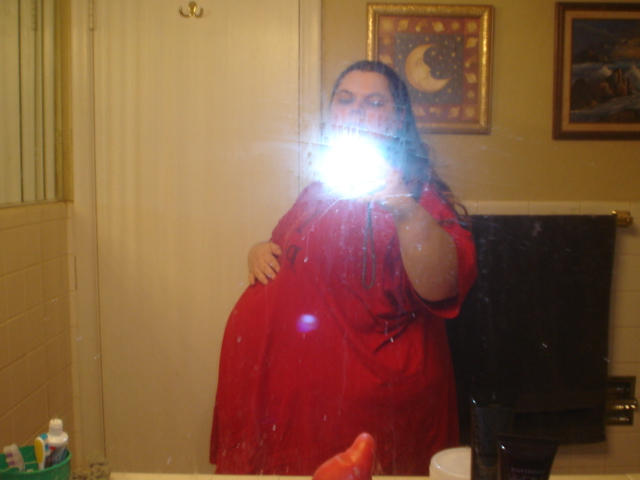 Page 2 of 2 •

1, 2

---
Permissions in this forum:
You
cannot
reply to topics in this forum